You are here
Not surprisingly, bookings were down at Music City Center in 2021. Will 2022 be any better?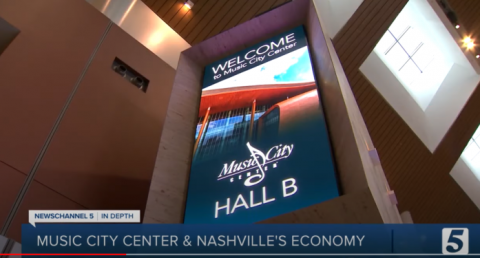 WTVF NewsChannel 5, February 3, 2022
The enormous Music City Center hosted very few events in 2020, and in 2021 things were only marginally better.
So what does the enormous convention center expect in 2022?
"Our future bookings are strong," said Charles Starks, CEO and president of Music City Center.